Athlete/Ambassador/InfluenceR partnerships
building brand awareness, creating meaningful collaborations, and developing impactful strategies.
I love working with brands that align and support my life mission in adventure, philanthropy, business, and activism.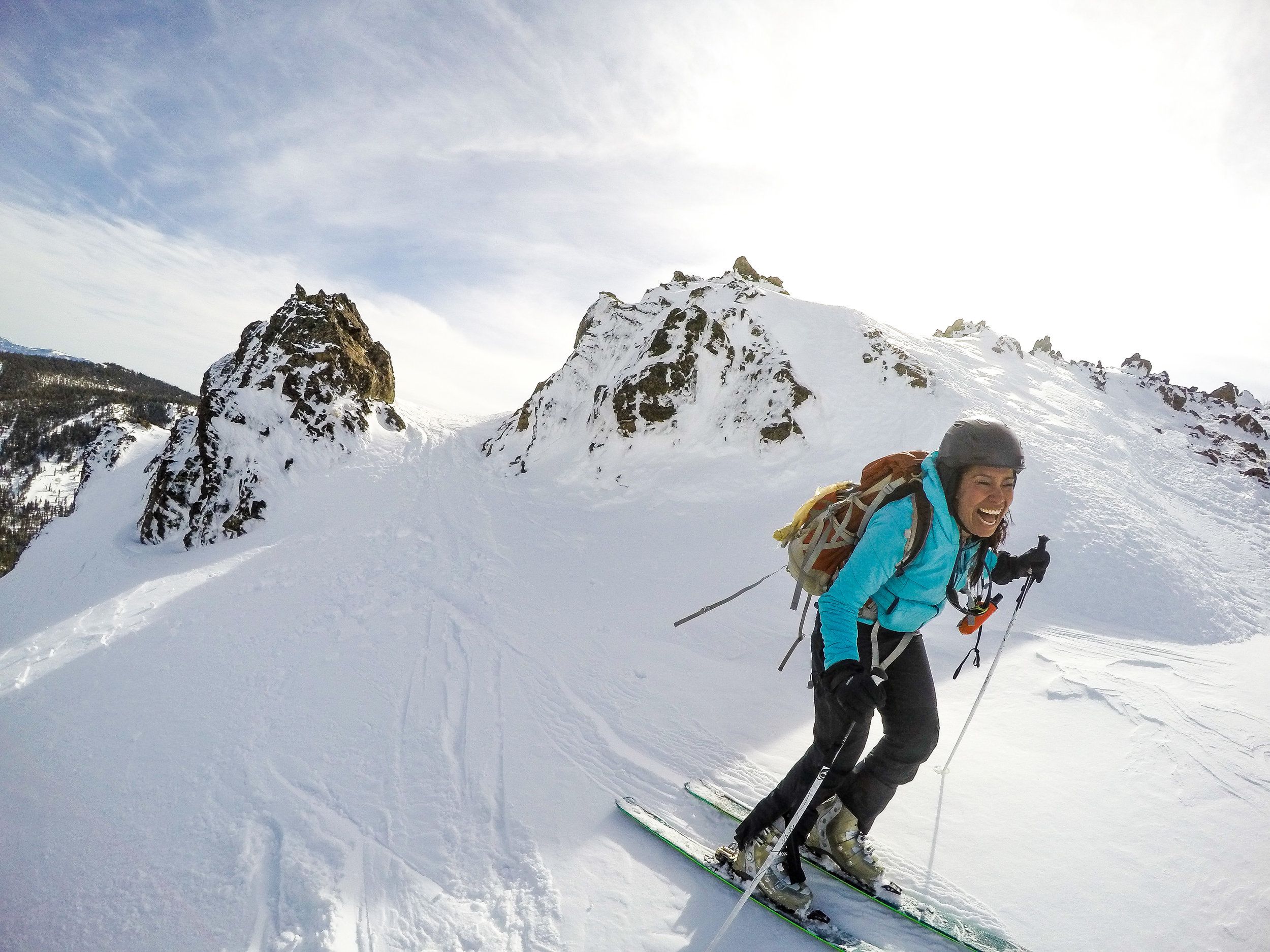 It is unlikely we'll be able to save the glaciers on Mt. Kilimanjaro, they'll be gone in my lifetime. What else are we prepared to lose?
#25zero is a project that is documenting the decline of the earths equatorial glaciers with dramatic vision and images of the glaciers and stories of people and places being affected by their loss to show effects of climate change. This is important because you cannot see greenhouse gases. And for many seeing is believing.

3 ways to get involved:

Amplify – spread the word about our work.

Act – reduce your own carbon footprint.

Support – fund 25zero's work (a 501c3 in the US) https://www.25zero.com/
Georgina was an athlete on the expedition team, film, and influencer on social media for the project.
FORCE OF NATURE: LET'S LEVEL THE PLAYING FIELD. REI Puts Women Front and Center with their initiative launched in 2017. "It is a disruption of the status quo. It claims the outdoors as a place to opt out of cultural pressures to conform—the "supposed-tos" and "shoulds" that underpin outdated stereotypes—especially for women. To create real change right now we are putting women—of all ages, races, sizes, gender expressions—front and center in all we do."- REI
Changing the Narrative

Creating Community

Closing the Gear Gaps

Investing in Communities
Georgina was a speaker at 2 REI Outessa Events in North America and an influencer on social media for the initiative.
Olomomo Nut co.
(I say "olo" you say "MOMO." There. Now you can say it). Adventure Guide and Chief Trickster Officer, OLOMOMO was born in Oaxaca, Mexico, a descendent of Ozomatli, the monkey god of luck, happiness, and dance. OLOMOMO tricks and inspires people into being more nutty, good and adventurous in their every day lives. He is the voice in your head that tells you to "go for it." OLOMOMO infuses small batches of craft roasted nuts with magical flavors for us humans, creating a unique superfood blended with simple, natural ingredients from all over the world, fueling righteous, bodacious, unstoppable superhumans.
If your company or brand would like to collaborate or support me on an upcoming expedition, please reach out.
Corporate social responsibility and overall brand social impact are key criteria I look for when determining athlete/ambassador/influencer partnerships.
Companies, brands, and experiences with a focus on women, gender equality, women in business, also visit She Ventures, as there are a number of ways to work with me via that channel and company.