8 Summits + 2 Poles Around the world// raising awareness for gender-based violence and climate change
Explorer Grand Slam
THE EXPLORER GRAND SLAM IS AN ADVENTURER'S CHALLENGE TO REACH THE NORTH POLE, THE SOUTH POLE AND ALL OF THE SEVEN SUMMITS.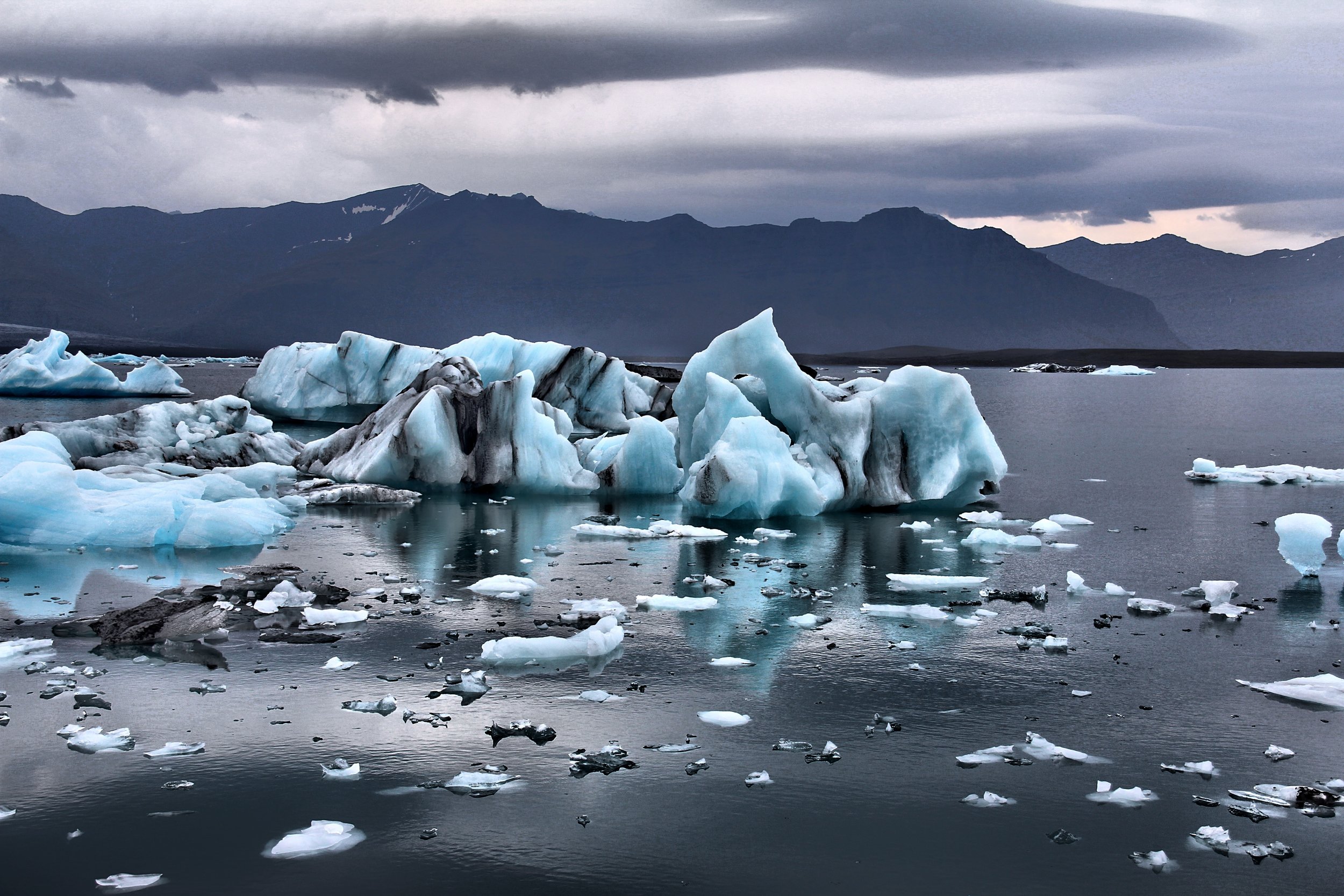 This project shares the voices and stories of women and places at risk.
1 in 3 women will experience gender-based violence in their lifetime.
Arctic sea ice is melting at an alarming rate- 12% per decade. Climate change is real and the landscape and livelihood of these places is rapidly deteriorating. We must do something. Our lives depend on it.
It started with a cause and a dream, and 11 years later a project I hope to complete in 2019. I have successfully completed 6 of the 8 summits, and began the challenge in 2008 with an ascent of Mt. Elbrus, Russia- highest peak in Europe (5642m). Prior to starting the challenge, I could barely run a mile, had only been car camping a few times, didn't know how to ski, looked at my first gear list and had to google everything on it! Needless to say it was the start of introducing me to a whole new world and life. Little did I know the impact it would all truly have years later on a personal and spiritual level and how I live my life.
To date, less than 60 people globally have completed the challenge, of which only 14 are women. I hope to be the 5th American woman and one of the very few Latinas on the list (there is only one other as of now).
30 Minutes of Movement
My motto is the extraordinary is always possible, never limit yourself or life's potential. Starting this massive goal with literally 30 minutes of movement daily, making it a habit and not much else has reconfirmed that what we dream we can achieve.
My life is so much better because of movement. Movement helped me through depression, endometriosis, divorce, and was the catalyst for setting dreams and goals for myself that seemed unimaginable as a child. 30 minutes of walking, led to me being able to run my first mile without stopping, which led to want to hike and start going for longer hikes, which led to setting this massive goal of doing something physically I could have never imagined was possible for me.
So many people ask me why and how I started climbing. It all started with 30 minutes of walking to build the courage and confidence to dream of doing anything bigger. I was never athletic growing up and voted most improved in EVERY sport I played. I gave track and cross-country a try in high school and had to drop out of both sports for not being able to keep up. As a teenager I turned to the gym as I struggled with depression, weight gain and body image (grew up in a household where mental illness was prevalent). In college, I was diagnosed with endometriosis and was in and out of urgent care and underwent two surgeries by the time I was 23.
Today I am able to manage and overcome both depression and endometriosis because of movement. Granted my ways of moving have far exceeded those early day 30 min walks, and first visits to the gym, but movement is now a critical part of my life, it's become my ritual. Movement expands past movement of just body, to that of mind and spirit. I regularly practice yoga, meditation, and am a Reiki Practitioner. I also LOVE to dance and think it's an amazing and fun way to move your body and soul whenever you can.
The Wake Up Call
Life has given me several "wake up calls," causing me to make 180 degree changes in life, but one of the most impactful ones happened August 2007 while reading Glamour Magazine looking for haircut ideas one night. As I flipped through the pages what stuck out was not the new ideal haircut, but instead Eve Ensler's account of her visit to Democratic Republic of Congo (DRC) and the remarkable women she met there. These women lived in a world where 420,000 women are raped each year -- roughly 48 per hour and 1,152 per day. Shocking I know, but sadly true. They had endured and survived brutalities unimaginable to most humans, but the key thing was they had survived and showing incredible resilience and the deep desire for a better future. I remember feeling so ignorant, confused, enraged...asking myself why I didn't know about this? Why was this not splashed across all mainstream media? Why was I reading about this in a fashion magazine? If this were happening to a population of men, I think the whole world would know about it...right? Since then Dr. Mukwege of Panzi Hospital has won the Nobel Peace Prize and his efforts at last over a decade later are getting the recognition they deserve.
1 in 3 women will experience gender-based violence
The Call to Action
It's hard to describe the connection I felt to these women half way around the world. As I read Eve's words they pierced my soul, they made me question humanity, and they made me feel like we were all one. There was really no option to forget about what I had learned. All I knew at that moment and after doing some more research was that I wanted to do something to help and have voice to raise awareness. I decided to give myself a challenge that for me would be almost 'impossible' to complete at that time in my life. I launched a campaign, Climb Take Action, to climb the highest peak on each continent to raise funds and awareness for these survivors of some of the most horrific gender-based violence of its kind. In 2009 I was able to visit the Uganda/DRC border with International Medical Corps and meet some of these women. Their stories, their tears, their smiles, and their resilience have served as endless inspiration and confirmed that "it only takes one"-- if you can make a difference in the life of another human, even if just one, to them it meant the world. As the years went on, and I learned to be a mountaineer, to ski, to run, and more, I expanded the challenge to complete the Explorer Grand Slam, which I am 3 expeditions short of completing and looking for sponsorship partners to complete the challenge.
In visiting some of these remote places on earth, both beautiful and fragile, it is impossible to ignore the effects of climate change on our planet. Especially with my remaining expeditions to the arctic regions of the North Pole and South Pole, the highest peak in Antarctica, and a peak that once had a glacier on it, Carstensz Pyramid in Papua New Guinea, this project must also share the story of these places at risk and ways each of us can help minimize our impact on our earth. Our lives depend on it.
To date I have climbed six of the eight summits, including Mt. Everest (2011+2013). Yet there are endless mountains to climb in the literal sense and in life.
Gender-based based violence continues to be a global issue and not just relevant in DRC. 35% of women have experienced gender-based violence worldwide. 1 in 3 women will experience gender-based violence in their lifetime. International Medical Corps and VDAY continue to do incredible work to bring attention and relief for survivors. Going forward, the campaign/challenge will continue raising awareness and funds for gender-based violence programs in the areas of highest need as deemed by these organizations, along with organizations working on climate change.
The power of adventure- The outward and inward journey
The mountains, the training, the traveling, these women literally changed my life over the past 11 years and not only sent me on an outward journey but an inward one. The spiritual growth that has come over these experiences is hard to put into words and come with many challenges and breakthroughs not only on the literal climbs, but those in my life. Often being one of the few women on these expeditions also came with so much learning about myself and a desire to help change narratives of what women can and can't do around the world. What we can dream we can do.
The mountains, nature, a connection to our world have shaped the woman I have become and for that I am eternally grateful. They have taught me lessons no text book or job ever could. They have shown me a world I never imagined I would see. They have made me authentic, humble, resilient, fearless, respectful, and filled with gratitude for life and the ability to dream. They have proven that the extraordinary is always possible and that I should never limit myself or life's potential. They inspired my next adventure, entrepreneurship, and to continue to be a champion for women for life.
I now love helping others realize their full potential, we all have this limitless ability to set off and do whatever our hearts can dream. We all also have the power to drive positive change in the world one step at a time or one being at a time. I often say, don't let your starting point determine your end point. My starting point was zero, but over the past 11 years besides the endless training, I have climbed all over the world, ran 2 full marathons, and many half marathons, ran 40 miles for my 37th birthday last year, learned to ski, got into ski touring, jumped out of planes and off bridges, learned to dive and lose my fear of deep water, and who knows what lies next! Funny what the body will do if your heart and mind tell it to! We get this one life and time on earth, let's use it to do good in the world.
I hope you will join me in supporting some of these incredible organizations and their work.
6 Summits to date | pending Carstensz Pyramid, mt. vinson, south pole and north pole 2019
Denali, USA 6194m
2010 Expedition to the top of North America.
Mount Kosciuszko, Australia 2228m
2008 Expedition.
Mt. Everest, Nepal 8848m
2013 Expedition. May 21. 10:15 am reached the TOP OF THE WORLD.

Mt. aconcagua, Argentina 6962m
2010 Expedition.
Mt. Elbrus, Russia 5642m
2008 Expedition.
Mt. Everest, Nepal 8400m
2011 Expedition, reached the balcony of Everest at 27.500 feet and then suffered from hypoxia, collapsed, and had to turn around to safety.
Mt. Kilimanjaro Africa 5895m
2009 Expeditions.